Here's Why Keyprowler is the Fastest-Growing Computer Keyloger!
You are writing an document in Microsoft Word, You have been working on it for hours. All of a Sudden, you accidently click the exit button without saving and you lose everything...everything you have worked on for hours.
No worries! If you have KeyProwler Keyloger installed you no longer have to worry about this any more! KeyProwler Keyloger logs all your keystrokes, in any Windows application. You will find everything you ever typed in KeyProwler's Keyviewer log.
Let us take a close look at the Keyprowler Keyloger. If you'd like to see for yourself how easy you can start using this robust and powerful internet monitoring tool, try it free now!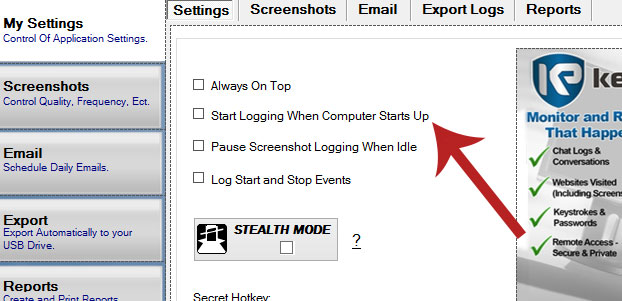 Keyprowler Keyloger gives you full control over monitoring PC and online activity. You can choose to have Keyprowler start with Windows, hide the program folder (so that it cannot be uninstalled easily if discovered), pause keylogging if there's no computer activity and much more.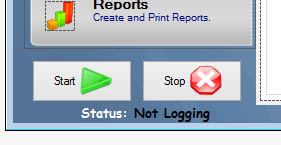 Easy Start and Stop buttons let you monitor PC activity, watch chats and more
at the click of a button.
Don't Waste Time Fumbling with Complicated Computer and Internet Surveillance Software. Be Up and Running in Minutes - Privately and Discreetly - with Keyprowler.

No other internet monitoring or keyloger tool gives you the freedom, control and peace of mind that Keyprowler delivers.
Try our proven computer activity monitor software (keyloger) risk-free for a full 90 days. If you don't agree that Keyprowler is the easiest and most comprehensive recording and monitoring software you've ever used - simply let us know for a prompt refund - no questions asked.