KeyProwler has many unique features not found in other keyloggers and spy software, and is rated as one of the best spy softwares in it's class. Best of all, it's completely free!
Version :
File Size :
Last updated:
7.1.0
1.3 MB
November 9th, 2015
Changes in 7.0: *Major release
KeyProwler is now free, with paid features in the PRO version!
Full unicode support for keys typed
Now a whole lot faster! Absolutely no effect on PC performance.
Better stealth in task manager
New settings storage method for better compatability and stealth
Improved support for multiple Window's accounts
New serial verification system
Lots of code cleanup
Code reverse protection
Signed exe with certificate
Currently completely undetected by antivirus
Many more improvements!
view changelog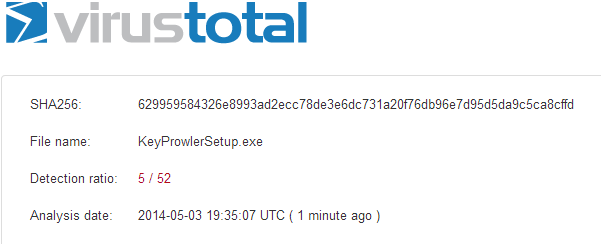 Currently undetected by 47 out of 52 antivirus products.
https://www.virustotal.com/en/file/629959584326e8993ad2ecc78de3e6dc731a20f76db96e7d95d5da9c5ca8cffd/
Customer Testimonials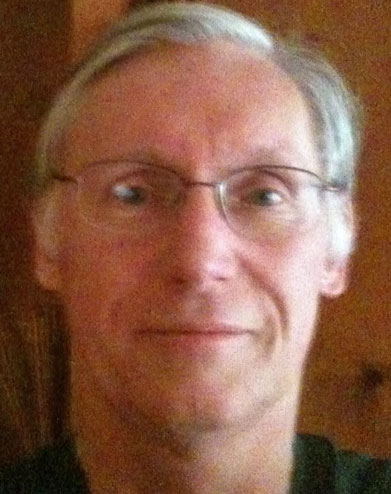 "KeyProwler is a serious PC moitoring and keylogger application. Since I do not have a spouse, and my children are too old to monitor their Internet usage, my primary purpose in using KeyProwler is monitoring access to the Internet by employees who insist on breaking the rules I have established for Internet usage. The program has been very effective as a deterrent in this respect. Keep up the great service!"
Bill Mullins, [Networking & System Security Analyst.]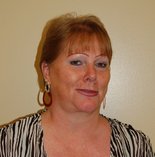 "I have got to tell you, KeyProwler is working extremely well! It is the best that I have found so far and believe me, I have tried quite a lot of them over the past few weeks! Keyprowler is by far the easiest keylogger that I have used. Thanks again for all your help and for the great product."
Debbie W, [Accountant, Mother of 3]